Winders are really simple, versatile rigging tools, which give stop motion animators easy, precise control over linear motion. They're also remarkably difficult for the average animator to obtain.  You seen them all the time in BTS stills from big studios, but the machined mechanisms are beyond the budget of most enthusiasts and independent artists.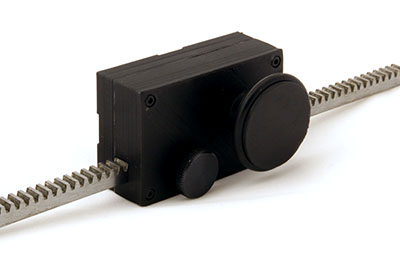 I'd like to change that. I've been using this design (in one iteration or another) for the past several months, and it's had a huge impact on my ability to animate precise motion.  I'd love to see that available for everyone, so I'm making these 3D printed rigs available through a new website, QuantumCat Winders. Not only can you buy them ready-made (along with various modular accessories to help interface with other rigs), but I've posted the STL files so those of you with 3D printers can produce the main components yourselves.
As thanks for being such a great, supportive community, the coupon code "SMA" will get you 10% off your first order.
Let me know if you have any questions or suggestions!